Filter Socks
Filter oil, oil sheen and suspended solids from water!
Our standard socks are made from a double layer of ADsorb-it® Filtration Fabric.
3″ diameter, 30′ long Item #SFS3-30
5″ diameter, 5′ long Item #SFS5-57
8″ diameter, 10′ long Item #SFS8-10
8″ diameter 5′ long Item #SFS8-5, Item #SFS8-5SL (Single Layer Fabric)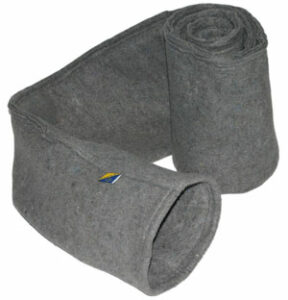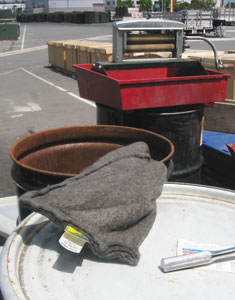 "Three years of use and still going strong!"
The mid-size SFS5-57 Filter Sock pictured above has been in continual use for three years. A wringer system is used to recover the oils, and the socks reused.
Recycle – Reuse
ADsorb-it® Filter Socks, once they have become saturated with oil, can be centrifuged or passed through a wringer to recover the oils, and the filter socks reused. Recovered oils can then be processed, reused, or recycled. Filter socks can also be sent to a commercial laundry to be returned to a like-new condition.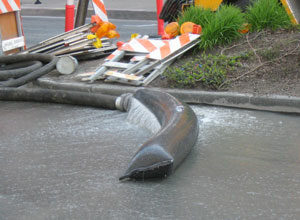 Filter Socks: Built to take the pressure!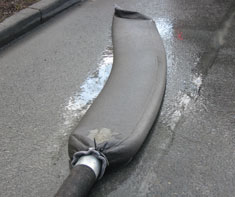 10′ sock filled with sediment
Item #SFS8-10, our 8″ diameter x 10′ long filter sock, holds up to 3.5 cu.ft. of sediment.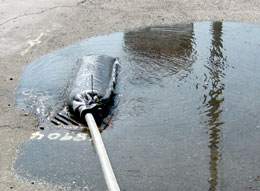 Item #SFS8-5 our 8″ diameter x 5′ long filter sock
Ranging from 3″ diameter by 30″ long, to a 8″ diameter by 10′ long, our sturdy Filter Socks will remove suspended solids between 100-140 micron while filtering out oil, oil sheen, and oil-borne contaminants.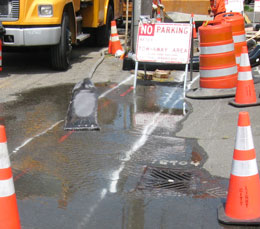 5′ sock being used to pump out an underground excavation.
Our Filter Socks can be cleaned and reused.
Vault Maintenance System Filter Socks: "The Future of Vault Dewatering"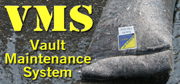 VMS Filter Socks filter out oil, oil sheen, oil-borne contaminants, and suspended solids as fine as rust! Configured as a portable, easy-to-use multi-layered filter sock. Filters below regulatory guidelines for TSS and Oil & Grease.
TSS Removal 99.4%, Oil & Grease Non-Detect, click Here for more information about VMS Filter Socks
Call us today to discuss the suitability of ADsorb-it® for your application.
Toll Free: US 1 (888) 668-8982
International: 001 (253) 884-6804