Filter BoomTM
Recover Oil from the Surface and Subsurface
Use in Retention Ponds to Continually Pick Up Oil, Filter Sediments, Reduce Turbidity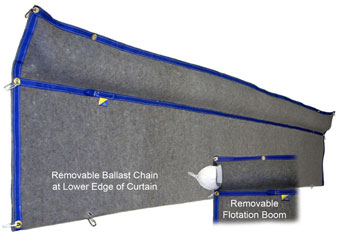 The Most Versatile Tool You Can Have for Oil and Silt Removal
The Filter Boom will remove petroleum hydrocarbon sheen from stormwater to meet the performance goal of no visible sheen.
Turbulance in water sometimes causes oils to be forced below the water surface. The Filter Boom is designed to remove these submerged oils and oil-borne contaminants from the water.
For oil releases in streams, rivers, or other flowing waters, interconnected sections of the Filter Boom can be deployed across the flowing water to recover oils, oil-borne contaminants and oil sheen.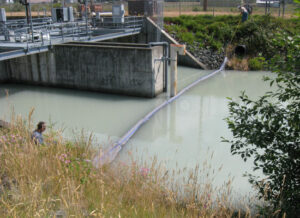 The Filter Boom is a double-layer fabric curtain 10 feet long and has a boom gallery across the top portion of the curtain with Velcro closures on each end of the gallery to facilitate installation and removal of the 5 inch diameter polypropylene boom used for flotation.
The 21″ deep double-layer curtain below the boom gallery has a lightweight chain installed at the bottom for ballast.
Grommets and webbing loops, with snap hooks, are placed on the ends of the Filter Boom to allow interconnection of multiple units with a 10 inch overlap.
To reuse the Filter Boom, simply remove the flotation, ballast chain, and snap hooks and press, wring, or centrifuge the Filter Boom to remove and recover and retained oils. Replace the flotation and ballast chain and the Filter Boom is ready to reuse.
Retention Ponds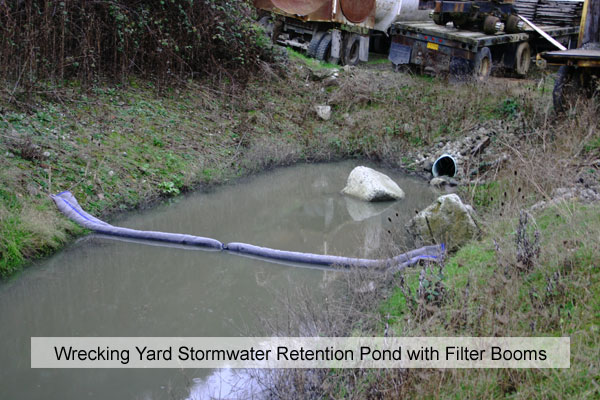 Connect Multiple Units
Road Department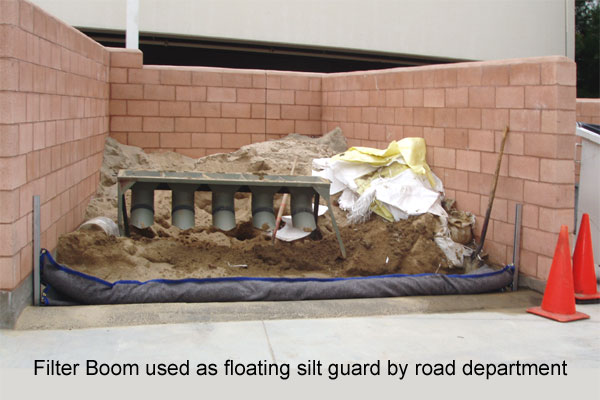 Filter Sediments
Marinas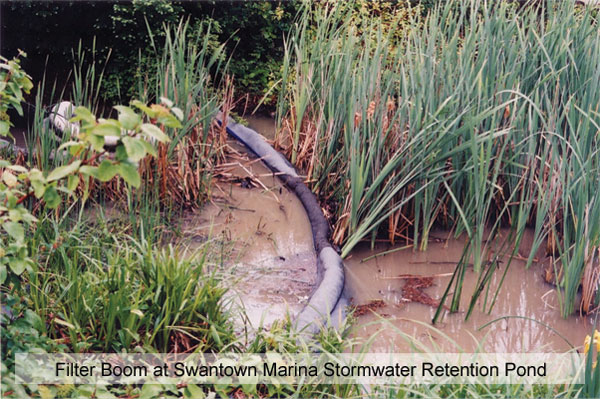 Remove Oil Sheen
Call us today to discuss the suitability of ADsorb-it® for your application.
Toll Free: US 1 (888) 668-8982
International: 001 (253) 884-6804